Car Rental Zimbabwe: The best top 16 car rentals in Zimbabwe.
A reliable vehicle to take you from point A to point B in Zimbabwe is not a luxury but a necessity. Talk about time efficiency and the freedom of going anywhere around the city. Car rentals are the best way of achieving this freedom and convenience to explore. There are several reasons why one should consider renting a car which are;



a.  Car Rental saves wear and tear on your car

When considering going on road trips to holiday destinations like Inyanga, renting a car might be one of the wisest decisions. Long distances are bound to deteriorate your personal car, therefore it is wise to rent a car that is suitable for the road trip you are about to take.



b. Cost-effective.

Renting a vehicle means you do not have 100% responsibility for that vehicle and the good news is you don't have to worry about the servicing costs, insurance costs, and depreciation costs. All you need to do is enjoy the benefits of the car.



c. Car Rental is a great alternative when your car is under repair/service

Car rentals are perfect for the times you do not have access to your car. With car rentals, your life does not have to be on hold because your car is under repair. Just a phone call away and you can freely run your errands as usual. 


d. Car Rental is great for a temporary stay in Zimbabwe.

Whether you are a local in another city or a foreigner, a car rental is convenient for your temporary stay around Zimbabwe.


e. Car Rental Zimbabwe Improves Status quo

We live in an era where status is valued. Car rentals are perfect for hosting and attending high-status events including weddings, dinners, and business events. With Car rental Zimbabwe you don't need to spend tons of money for this.
So where can you find the best car rentals in Zimbabwe? Here are the top 5 car rentals in Zimbabwe in no particular order.
1. Impala Car rental 

Impala Car rental is an award-winning car rental being named the best car rental in 2017 and the best car rental customer choice. They offer different services including self-drive rentals, chauffeur-driven rentals, airport transfers, and shuttles services.  You can request a  booking in the comfort of your home through their online booking service https://www.impala.co.zw/booking. 
Want to rent a car from impala car rental? check out their website here
2. Best Car Rental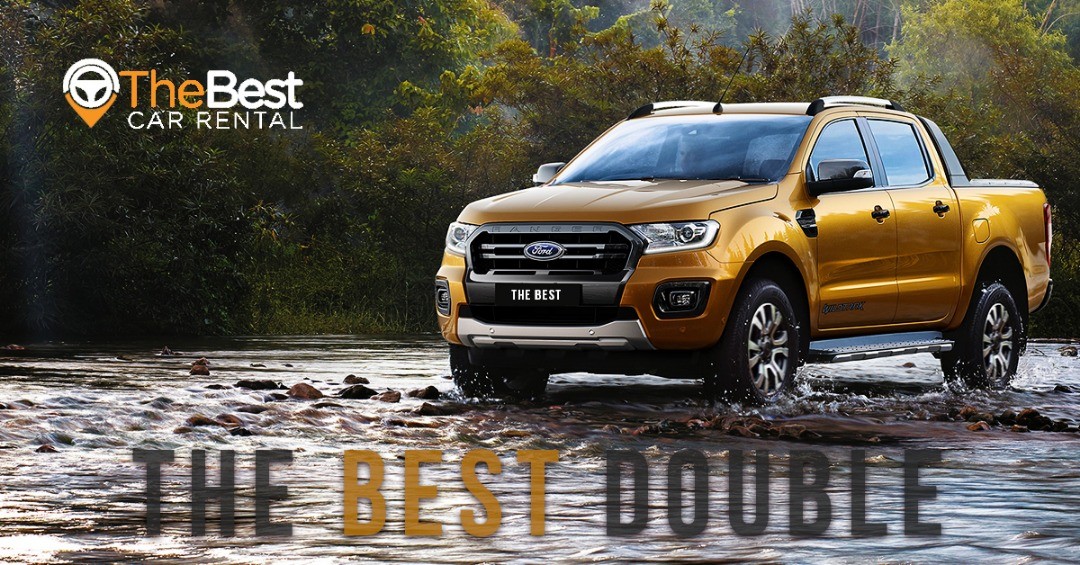 The Best Car Rental is headquartered in Harare. They offer a full, comprehensive, all risks covered insurance package. Your safety is guaranteed. The best car rental team is just a phone call away in case of breakdowns and any other inconveniences. Services offered include airport transfers, shuttle services, and chauffeur-driven rentals.
Check out their website  here
3. Excellence Car Hire
 
Excellence Car Rental (Pvt) Ltd was incorporated in May 1995, it mainly focuses on the provision of an efficient and effective car and bus hire service to individuals and the business community at large. Services include chauffeur driver, bus hire, and airport transfers
Visit their website at http://www.excellencecarhire.co.zw/
4. Travel Connect Car Rental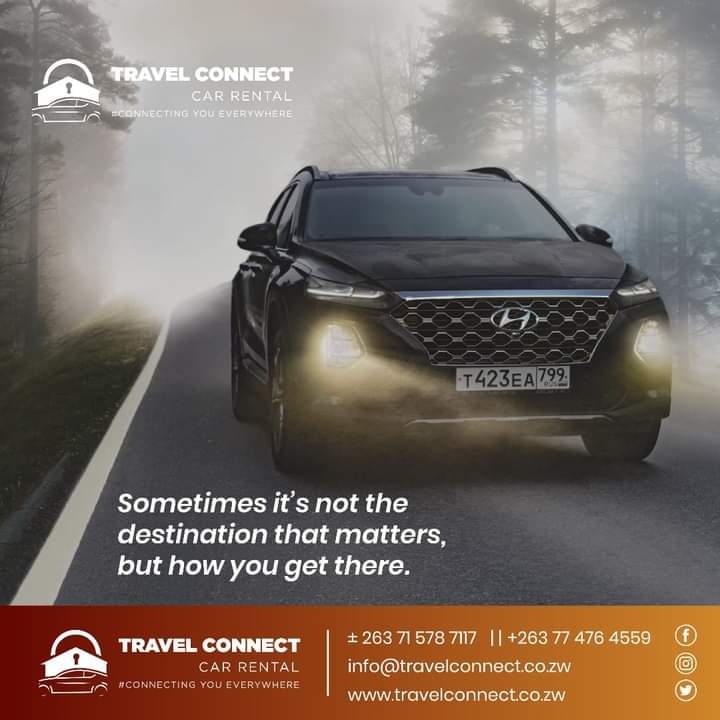 Travel Connect carters for your travel experience all around from car rentals to hotel bookings. It operates in the SADC region with its head offices in Zimbabwe. Their services include car rentals, educational trips, and hotel bookings.
To find out more about travel connect visit: https://travelconnect.co.zw/
5. Avis Car Rental 

Avis Car rental is an internationally recognized car rental. It prides itself in being Zimbabwe's premier car rental company with a fleet of first-class vehicles ranging from standard to luxury and off-road. Their services include point-to-point transfers and self-drive services. Avis Car Rental has a loyalty program that allows you to get access to promotions and new services on offer.
Check out their website here 
6. A - Fleet Car Rental
A - Fleet Car Rental prides itself in providing its clients with the highest level of professionalism. Customer feedback is their priority as they use it to better their service delivery technique.  Their services include airport delivery, wedding/function packages, and chauffeur services. It's a locally owned car rental company. 
7. Drive Smart
Drive Smart operates in Harare & Bulawayo. They offer affordable cars for rental or hire. Their car rental services include airport transfer, chauffeur service, and hotel bookings. Did I mention, that they have a great deal for first-time reservations? You get 15% off from any service you would like to order. Go to their website and redeem your 15% off! Their service ordering process is simple, you can simply order online and get your car delivered or place a phone call.
Check them out here
8.  Murare Car Rental
The testimonials on their website indicate their reliability and good customer service.  It was recognized as one of the Leading small-medium enterprises (SMEs) in 2021 at the SMEAZ awards. Established in 2016, the company offers services to Non-Governmental Organisations (NGOs), corporates, government, and individual customers for local and regional travel. Its offices are in Harare & Bulawayo.  Their services include car rental, chauffeur services, airport transfers, and shuttle services.  Murare Car Renta has an online user-friendly booking service. 
For more information, contact them here
9.  Cost Cutter Car Hire & Tours 
Cost Cutter Car Hire & Tours is all about providing convenience. They have a wide range of vehicles to meet your standard.  They have a 27/7 customer support service. They are committed to making the car hiring process easy and enjoyable for our valued customers.
Click https://www.costcutter.co.zw/who-we-are/ to contact them.
10. Concept Car Rental & Tours 
Concept Car Rental and Tours specializes in car rental and customized holiday vacations. They strive to bring the best there is as they share their passion for travel whilst designing and fulfilling your dream vacation. Their service includes self-drive/chauffeur-driven car hire, bus hire, day trips, weekend getaways, honeymoon packages, and affordable packages locally, regionally, and internationally. 
To book their services click here
11. Bon Voyage Car Rental
Bon Voyage Car rental is a local car rental company in Zimbabwe. It offers safe, reliable, convenient, and affordable car rental services to its customers. Safety is one of the measures given to clients to bring the aspect of quality as the name suggests. Their co-values are centered on affordability, safety, reliability, and convenience. When you rent a car for more than a month, you get one day free.
Learn more about bon-voyage
12. Diaspora Car Hire Zimbabwe
Its main target market is people in the diaspora visiting Zimbabwe, but it also offers services to the local market. Its mission is to, professionally deliver first-class car rental services in a way that answers the statement Drive more for less so as to continue providing unrivaled customer satisfaction. They have an online booking system that is easy to follow. 
To get access to their services, visit http://www.diasporacarhire.com/
13. Presly Car Rental
Presly Car Rental provides hiring services suitable for your routine errands at affordable prices. They offer three packages which include, daily hire with a limit of 200km, Long term hires from 2 - 14days, and contract hire which starts from 30 - 90days. Their other services include airport pickup and transfers, vehicle tracking, trailer hire, and guest house facility. 
To contact presly car rental click here
14. Eazy Rent a Car
Eazy Rent a Car Zimbabwe offers tailor-made car rental services. They deliver anywhere around Zimbabwe, free in and around Harare.  It's a good option if you are traveling with a toddler as they can provide baby car seats as well. It is a family-owned business that started in 2013. They value sustainable relationships, quality, and safety among other things.
Visit their website
15. Souleva Car Rental Zimbabwe 
Their car rental opens 24/hrs on weekdays. They pride themselves on their easy-going car rental reprocess. It offers luxury and eco-friendly vehicles. Learn more about Souleva here
16. PMC Car Rentals & Tours.
PMC is headquartered in Harare. It provides a range of services including luxury coach hire, guided tours, holiday trips, airport meet and greets services, car rental, city tours, and accommodation booking services from budget to 5-star hotels. Some of their clients include CBZ Holdings, UNDP, USAID, and Pamuzinda Safari Lodge. Bookings can also be done online. 
Check out their stunning website here
Comment Below with your car rental company recommendation.